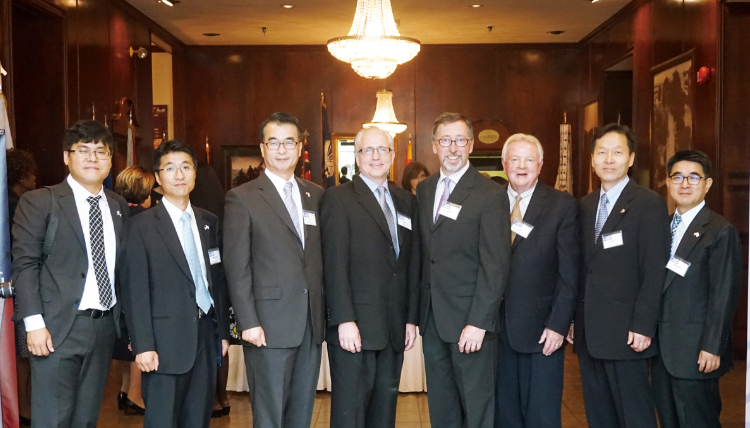 Where Hyosung's global No.1 Product tire cords and automobile carpets are manufactured, and where yarns of spandex, nylon and polyester are sold. This is our basic knowledge on what Hyosung USA looks like. Working in a close, yet far country, don't you want to know more of Hyosung USA? Here are some real stories from real Hyosung People at Hyosung USA.
Win-Win Driven by Hyosung Way and Detail Management.
Hyosung USA is seeking to expand its tire cord market in northern America through M&As with glorified global tire manufacturers such as Micheline and Goodyear. Residential Hyosung People dispatched from Korea is endeavoring to analyze the local market and earn a reputation for Hyosung. In the beginning of overseas work, it was easy to accommodate to the weather similar to Korea, but the true challenge came afterwards. The People was the true challenge. Save limited communication due to the language barriers, the speed of work was too slow compared to Korea.
"Local employees were too slow with their work which was quite frustrating. The phrase 'People work in Korea and System work in US' couldn't have been more fitting. If somebody didn't check the daily status each and every day, nothing would have been completed prior to delivery."
However, that was not enough to disarm the will of Hyosung People. After timeless investment to soak the Hyosung Way and detail management throughout the entire organization, the business today is seamless. Moreover, the English of residential employees has gradually improved which lead to a pleasant win-win situation.
Now, Hyosung's corporate culture is breathing through Hyosung USA. After unifying the sense of value, gas was pumped in the business expansion of fabric department, and everyone is now proud of their accomplishments.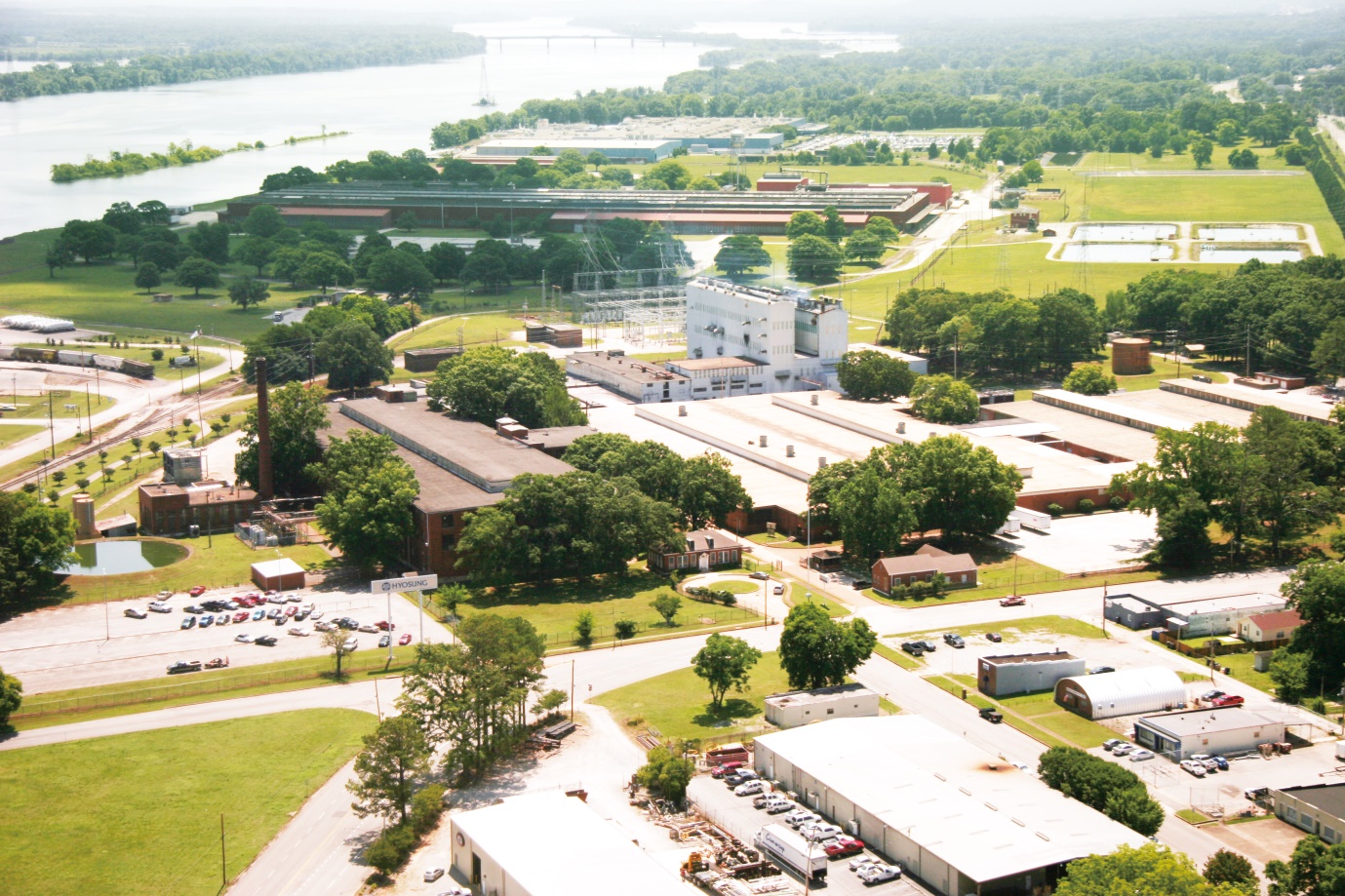 Initiative of Challenge and Innovation
Senior Managing Director LEE Jong-bok of Tire & Industrial Reinforcement Materials PU, Hyosung America expresses the difficulty in living abroad along with how to embrace the different culture. He is personally amazed with the imposing scale of the landscape of America.
It is obvious that living in Alabama with slow wi-fi and exposure to potential tornados is not convenient as expected, however for Senior Managing Director LEE Jong-bok and his colleagues at Hyosung USA have found their second home in US, where diversity is the norm and innovation is a heritage.
"US had produced countless innovative products and can be considered as a constant innovative country. Finding the source of such innovation, and how such innovation is driven and accelerated to change the course of history are some of the main responsibilities for residential employees. Hyosung USA shall materialize efficient communication by establishing strong relationships with customers, securing quality and complying with delivery."
They wear anticipation on their sleeves to secure their dominant position in the market by differentiating tire cords and to prevail in the automobile carpet market in northern America by riding on PET carpets, developed from exceptional in-house technology. One can only applaud Hyosung USA for their efforts to bring upon a new tomorrow from the land of opportunities.
Consolidated by | Editing Room
Supported by | KIM Myeong-jae (Section Chief, Tire & Industrial Reinforcement Materials PU, Hyosung USA)